Caramelized Vegetable and Polenta Cake
Jubes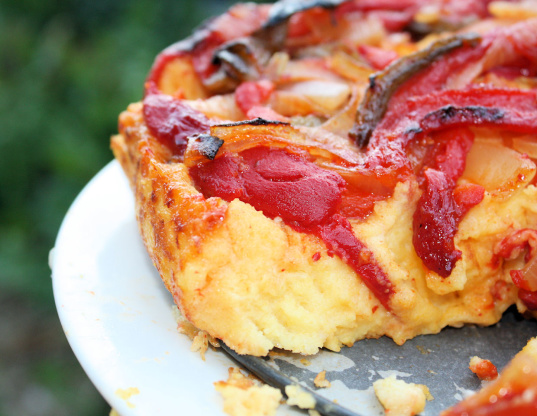 I love polenta (and caramelized vegetables), so this recipe really appeals to me. Prep time doesn't include the cooking, cooling and peeling of the capsicums!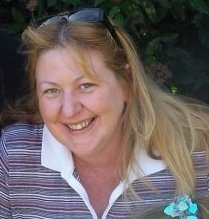 Top Review by Jubes
The Caramelized Vegetable topping on this cake is SENSATIONAL !! Actually the roasted capsicums were delish straight after being peeled. The polenta was easy to make and had good flavour. I would recommend cooling for at least 30 minutes before trying to remove the tin- I didn't and the cake collapsed on one side (but still tasted great). The leftovers set lovely and firm....guess that I was just too impatient to do the taste test. I've always had my polenta pressed into a larger dish, refrigerated, sliced and grilled. The topping was amazing and really was a good match to the creamy polenta. The amount of oil used for the vegetables wasn't mentioned...so just used about a tablespoon. Photos also being posted. Reviewed for "Make my Recipe" Tag game in the Australian/New Zealand Forum
Halve, brush with oil and bake the capsicums in a hot oven until blackened and blistered, then cool in a paper bag for about 20 minutes.
Remove the skins and cut into thick slices.
Heat the oil and fry the onion and garlic, stirring until the onion is soft and golden brown.
Add the capsicums, sugar and vinegar and cook, stirring until caramelized.
Remove from the heat.
Bring the milk and stock to the boil.
Stir in the polenta and cook stirring for about 5 minutes.
Stir in the cream and cheese and pour into a greased and lined 22cm spring form pan.
Put the capsicum mixture over the top and cook at 220c for 15 minutes.