Becky74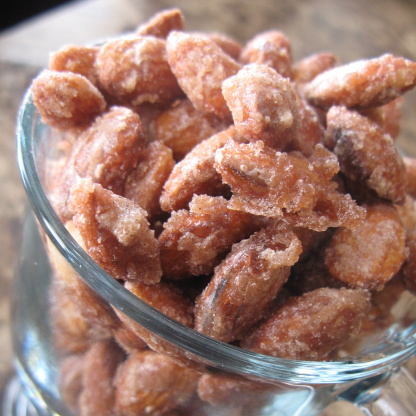 Super delicious. I added a bit of vanilla and boy was it good!
Bring water, sugar and cinnamon to a boil;stirring constantly.
Add almonds and toss to coat.
Remove almonds with slotted spoon.
Arrange on greased baking pan.
Bake at 350 for 20 minutes, basting twice with reserved syrup.
Cool.
Store airtight.