Parsley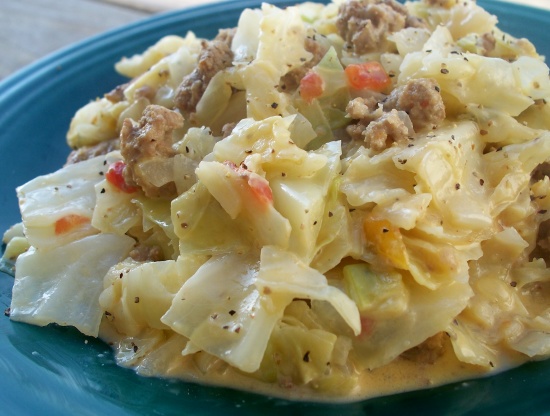 This is a recipe that my mom has cooked for years. I never would eat this because I'm not too big on cabbage, but once I finally tried it, it became one of my favorite dishes!

Wow! I love cabbage and have been looking for some different ways to cook it. Followed this recipe to the "T" and it came out great. My mom and best friend played taste-testers for me (they love cabbage as much as I do). 3 thumbs-up! Great recipe!
In a large skillet, brown beef with chopped onion. Drain, if necessary. Return meat mixture to pan.
Add chopped cabbage (this may have to be done in batches depending on how big of a pan you use). Cook until cabbage is somewhat wilted.
Add Rotel and continue to cook until cabbage is tender.
Add cubed Velveeta and seasonings to taste.
Cook until cheese is melted. Serve hot.