Bergy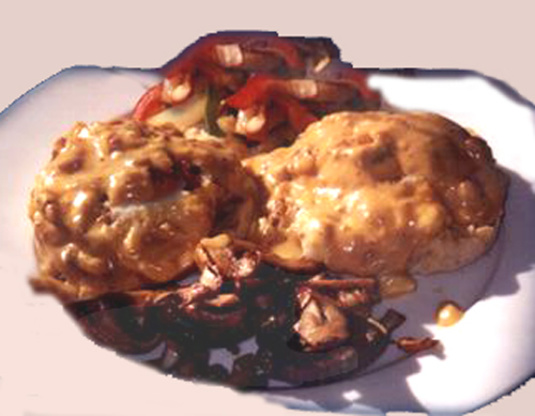 I'm always on the lookout for brunch recipes and this one has become a family favorite! Delicious and easy to make. I increase the muffins to four and the eggs to eight for our family of four. There's plenty of sauce to accommodate this without further changes.
Fry bacon; drain off fat, except for 1 tablespoon.
Saute onion.
Stir in soup, milk and mustard.
Heat until warm.
Stir in cheese until it melts.
Pour sauce into greased 9x13-inch pan.
Break eggs on top of sauce. Crumble and sprinkle on bacon.
Bake 20 minutes at 350 or until eggs are set. Spoon 1 egg and sauce on a toasted muffin half.