Broccoli With Horseradish Sauce
rpgaymer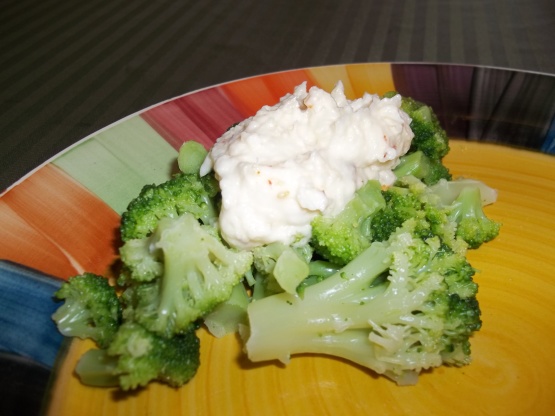 From Southern Living, a nice sauce to jazz up some broccoli. Time includes chilling time.

Top Review by Nougat
This recipe has been in my "I Want To Try This!" for some time now. Now, I'm sorry I didn't try it sooner. This stuff is awesome! I had never heard of pairing broccoli with horseradish before, (what planet am I from?), because quite a few people from work had. I made this exactly as stated except I didn't grate the onion, just finely chopped it. All I can say is what a great new taste to bring to boring broccoli! I AM HOOKED! Thanks so much !
Combine all ingredients except broccoli; stir well. Chill 3 to 4 hours.
Separate broccoli into spears. Cook, covered, in a small amount of boiling water 8 to 10 minutes or until crisp-tender. Arrange in a dish. Top with sauce.