Prep 20 mins
Cook 10 mins
I love Caesar Salads, and I love BLT's combining 2 of my favorites togethers is a given! YUMMY, YUMMY, YUMMY!!! from Sunset Magazine 6/2009
Directions
In a large frying pan over medium heat, cook bacon, turning occasionally, until lightly browned and crisp but not brittle, about 10 minutes. Drain on paper towels.
Meanwhile, in a blender or food processor, combine mayonnaise, parmesan, lemon juice, mustard, garlic, anchovy, salt, pepper, and Worcestershire. Whirl until smooth. Scrape into a small bowl.
Spread Caesar mayo on bread slices. Top half with tomato and sprinkle with sea salt. Add bacon, lettuce, and remaining bread slices. Serve with extra mayo.
Reviews
Most Helpful
I loved this and my son didn't like the sauce. 5 stars because I'm pullin' the mom card. This is really good.

I think I might cut back on the salt if I am ever allowed to eat adult food again and the lemon juice but that is just me and my own personal preference.
Outstanding. Thank you for yet another fabulous recipe. The Caesar mayo is what sets this blt apart. It adds such a wonderful flavor and complements the bacon, tomato and lettuce very well. I made half of the mayo - made 2 sandwiches - and still have some mayo left! I only already had anchovy paste in my fridge and estimated to use 1/2 t. of it for half the recipe. It seemed to be perfect! Made for KK's Chef Pick forum.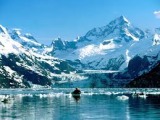 This was delicious! I love BLTs and caesar dressing so this was sure to be a winner with me. I used regular bacon and left out the anchovy but otherwise made it as written. YUM! Thanks, kitty!