Better Batter Butter Rolls
Prep 50 mins
Cook 20 mins
I found this recipe on another recipe site quite some time ago. These rolls are very rich. Look at all the butter! I tried altering the amount of butter, but got better reviews from my family when I left it as is.
Directions
In a large bowl, dissolve yeast in warm water (110); let stand until bubbly (about 15 minutes).
Stir together 2 cups of flour, sugar and salt.
Add 6 tablespoons of melted butter, along with egg, yeast mixture and milk.
Beat 5 minutes to blend well.
Gradually add remaining flour.
Cover bowl; Let batter rise for about 45 minutes or until doubled in size.
Pour the remaining melted butter into a 9" X 13" baking pan; Tilt pan to coat the bottom.
Beat batter down and drop by spoonfuls into buttered pan. Makes about 15 rolls.
Drizzle remaining 2 tablespoons of butter onto rolls.
Cover and let rise for 30 minutes (Almost doubled in size).
Bake at 350 deg F for 15 to 20 minutes or until done.
(Rolls will sound hollow when tapped on top lightly when they are done).
Most Helpful
Wow! that's a lot of butter but they are sooo good!! I was short on time and was looking for an easy roll recipe and ran across this one. They turned out wonderfully. The family ate the leftover rolls for breakfast and asked me to make them again for tonight. I may try cutting down a bit on the amount of melted butter in the pan. Great recipe! We loved it!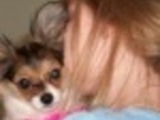 I haven't made this yet so no stars but I'm betting the rolls will be delicious. I just had to tell you that I love the name. It is so much fun to say it. I can hardly wait to make and serve these and when someone asks me what they are called, I will say quickly, "These are Better Batter Butter Rolls!" I hope you understand my sense of humor!
OK, this dough was easy to prepare. I love not kneading! I did my usual thing of substituting some of the flour with whole wheat and adding honey, so I added a pinch more yeast. DH raved over these rolls, but I probably won't make them too often because of the amount of butter. Thank you for posting!