Old-Fashioned Southern Butter Rolls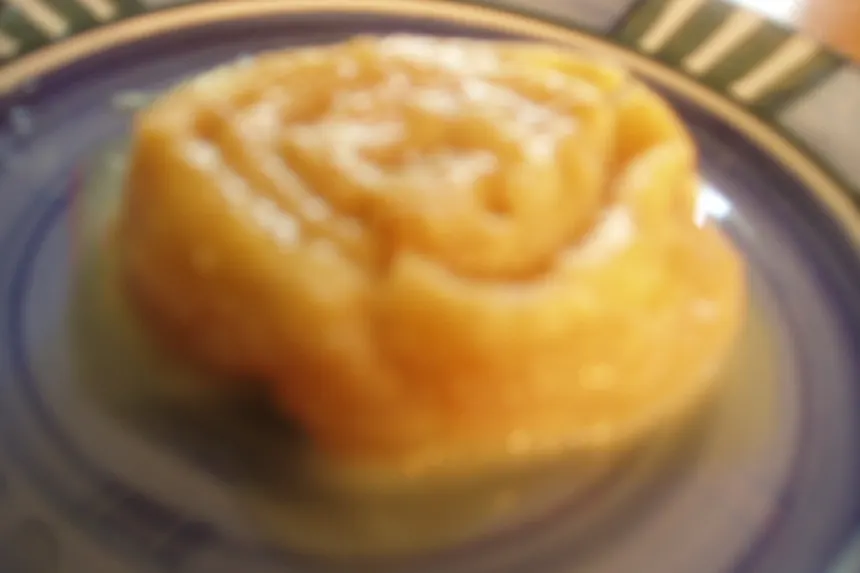 photo by Bay Laurel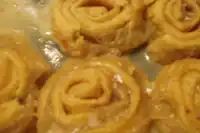 Ready In:

1hr

Ingredients:

10
directions
Preheat oven to 350. Grease a large baking dish; set aside.
In a large bowl, combine flour and salt. Cut shortening in until mixture looks like course crumbs. Add water, and stir just until combined. Use your hands to press dough together until it forms a ball.
Turn out onto a floured surface, and roll dough out into a large rectangle. The dough should be rolled fairly thinly, like you would dough for cinnamon rolls. Spread butter evenly over the top, then sprinkle with 1/4 cup sugar and nutmeg. Roll up tightly, and pinch ends to seal. Cut into 12 equal slices. Place cut side down in baking dish.
In a saucepan, heat 2/3 cup sugar, milk, and vanilla until bubbles form. Remove from heat, and pour over top of rolls. Bake 30-40 minutes.
*Note: These rolls can also be made without the milk sauce if you'd like, with a little milk or cream being poured over individual servings instead.
Questions & Replies

Reviews
THANK YOU SO MUCH.! My grandma made these for us as kids and the smell from her baking these would bring neighbors to the house in heards. My grandma never used recipes, she just knew what to do. Due to her developing Alzheimer's no one knew how she did it. My mother and I would just sit and talk about my grandmothers butter rolls. Until I found this recipe, this is my grandmas butter roll. So thank you from the bottom of my heart.

 

I originally researched butter rolls to make for my fiance who loves butter rolls and since his grandmother had passed four years ago, he didn't have no one to make them for him. I tried the recipe with all butter, then made my own recipe and finally tried your recipe today and this is the best yet. My fiance said that they taste just like his grandmother's and even closed his eyes to enjoy the rolls. Thank you for sharing your recipe

 
RECIPE SUBMITTED BY
I'm a first generation Florida native, having grown up in a small town right on the edge of the Everglades. My family is originally from Georgia, and I come from a long line of great Southern cooks! Growing up, we didn't have much money, so most of the meat on the table came from what my dad hunted and killed. He swears that when I was little I used to eat the crunchy toes off deep fried frog legs. Thankfully my palate is a bit more sophisticated now! The kitchen was definitely my mother's domain, so if my sister and I were ever in the kitchen it was usually just to snatch a bit of whatever Mom was cooking! It wasn't until I moved away to college that I really started to enjoy cooking myself. <br>While I'm all for 30-minute meals and quick dinners, I get my greatest satisfaction from meals where I can slow down and really enjoy the cooking process. Isn't that what it should be all about? If you're just rushing through, you can't really connect with the food itself. <br>Now that I live in Canada(husband is Canadian) I've been exposed to many new ethnic cuisines, which I love to experiment with. But the foods of my childhood will always be what's closest to my heart.
View Full Profile