Prep 30 mins
Cook 30 mins

Delicious home-made stroganoff, easy to make (despite the lengthy directions). Can be made fairly low fat by substituting egg-beaters, ground turkey (or lean gr. beef). and light sour cream. Serve with mashed potatoes and green beans.
Directions
Mix flour and salt together in a mixing bowl, then pour onto a pastry board or counter top, making well in the middle.
Mix eggs (or egg substitute) together with oil until smooth.
Pour this egg mixture into the well in the flour in 4 parts, mixing together each time.
Continue to knead the dough until smooth, (about 10 minutes).
Cut into three parts and cover with cellophane.
Allow to sit about 10 minutes.
While dough is sitting, heat 2 tbsp butter in a large frying pan and add onions.
Saute about 5 minutes or until they begin to wilt.
Add the mushrooms and saute another 5 minutes.
Set aside.
Take 1 part of dough, and roll flat, leave about 1/8 inch thick.
Cut into noodles about 1/2 inch wide.
Continue with rest of dough, and set noodles aside.
Start a large pot of water boiling, (enough to submerge all the noodles).
In same frying pan, melt 1 tbsp butter.
Add minced garlic and allow to cook 5 minutes.
Add beef, basil, pepper, and worcestershire sauce.
Brown beef over medium-high heat, then add cream of mushroom and sour cream.
Stir together until smooth and allow to boil.
Upon boiling, reduce heat to a simmer.
Water should be boiling, add noodles and allow to cook 5-10 minutes.
Strain noodles and add to beef mix.
Allow to cook another 10 minutes, stirring frequently.
Serve, salt and pepper to taste.
Most Helpful
Very delicious recipe Kevin. I loved the homemade noodles and the spices were just right. I did use a leftover steak that I grilled last night in place of the ground beef but only because I had it already and didn't want it to go to waste. I sliced it thin and continued with the recipe. It worked perfectly. I also added a touch of red wine to the onions and mushrooms and allowed it to cook down a little bit before adding the soup and sourcream. Your recipe was served with garlic bread and steamed fresh green beans and onions. It was an excelllent meal and will be made again often. Thank you very much for a great dinner.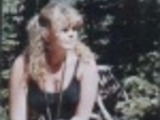 I found this recipe drab. According to the great reviews I was expecting something with an abundance of flavor, and in that regard it was certainly lacking. I do have a palette with a flare for spice though. The search continues...
I messed up the noodles but that is my fault so I used egg noodles. This is divine. I had never made stroganoff before and now I really doubt I will bother trying another recipe. My DD inhaled this while I did some serious damage myself. Thanks for sharing Kevin!!