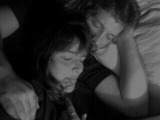 This is your basic Rice Pilaf recipe.
Directions
Melt butter in saucepan and cook onion over medium heat until golden. Stir in rice and cook for 1 minute.
Season with salt and pepper. Stir in chicken stock and bring to a boil.
Cover and turn heat down to low. Simmer gently for 20 minutes.
Fluff rice with a fork and stir in parsley.
Most Helpful
Simple and accurate. Good recipe to turn to again and again.

This was excellent and super easy. Although it bugs me when people change the recipe and review it, my changes were very minor. I followed the directions exactly, except with 1c rice and 1/2 c orzo. Then, I didn't have fresh parsley, so I added dry in before simmering. This was even better for leftovers the next day.
Perfect pilaf. Thanks!