PaulaG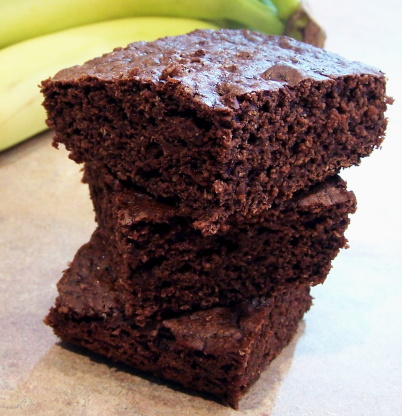 I used Splenda and egg beaters. These were really good and I like these more than applesauce brownies (better texture) but I think they could be a little more chocolaty as the banana flavor really came alive after baking so I will add more cocoa next time and less cooking time to make them fudgey and a little less cake like. But I will be making theses often, thanks for sharing!
Preheat oven 350°F.
Coat 9 inches square baking pan with vegetable cooking spray.
Combine flour, cocoa, milk powder, baking soda and salt in bowl.
Puree banana, sugar, egg whites, buttermilk and vanilla in food processor until smooth.
Add dry ingredients and pulse just until blended.
Pour into prepared pan.
Bake 25 minutes or until toothpick comes out clean.
Cut into 2 inches squares.