Prep 15 mins
Cook 30 mins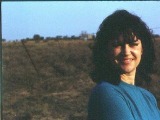 This is one of the recipes I use very often, because I live on the sea and fresh fish is available. Normally I'd use a whole fish, of about 1 kg (2.2 lbs). But it is just as easy to disregard that, and simply fry fish fillets, and use the lovely Thai style sauce with it. I've just tested and photographed this dish again (30.1.09), to make sure of taste and timing. It's spot on as it stands now -- at least for us! :wink: Taste the sauce mixture when everything has been added and stirred, and then. if you want, add a little more oyster and fish sauce. I love this recipe because it is so easy, delicious and extremely low-fat, yet doesn't make you feel as if you're eating diet food. It's not diet food. It is the tastes you find in places like Thailand and Indonesia (maybe simplified here!) Tip: make the quick and easy sauce earlier in the day and simply pop into a warming oven to heat up, for serving with the fish. It doesn't get much simpler than this.
Directions
I give directions for oven-baking a whole fish, but you can just as well fry fish fillets in a skillet. Never overcook! Then serve with this sauce.
If possible, make the sauce the day before or earlier in the day, so the flavours develop, but I confess I always make it at the last minute.
DO NOT BOIL the sauce -- heat gently.
Make the sauce: Coarsely grate the cucumber into a small pot, liquid and all, then stir in the rest of the ingredients given above.
Use enough cucumber! The sauce is not really strong, just flavourful -- don't overdo the hot pepper! If in doubt, add a few drops of Tabasco.
Taste for seasoning, keeping in mind that fish and oyster sauces are salty, and their flavours become more pronounced on standing. Cover and keep cool.
To prepare the dish, for a using a whole fish:.
Heat oven to 425 deg F (210 deg C).
Score fish on both sides by making 2 or 3 shallow cuts through the skin.
Tear off a large piece of foil, large enough to enclose the fish completely and still leave space for steam.
Spray the foil with a non-stick spray to prevent the fish sticking.
Carefully put the fish on the foil (no salt) and close foil tightly, tent-like, so there is extra room for air to circulate.
When oven reaches the correct temperature, bake the fish for 30 minutes exactly. It will be done just right (really!) after 30 minutes.
Keep the fish warm, and heat the sauce gently but do not cook. (Or simply put the sauce in a dish, cover with foil, and put in a warming oven to heat up).
Roll the baked whole fish carefully on to a warmed platter with the liquid that will have formed, and spoon over the sauce while hot.
(Or use the sauce with fried fish fillets).
If there is too much sauce for the platter, serve the rest extra, in a small jug.
Serve with jasmine or sticky rice, coconut-coated fried bananas, one sweetish veggie (pumpkin, butternut or sweet potatoes sprinkled with cinnamon) and a large salad of mixed greens.
Don't forget the chilled white wine!
Reviews
Most Helpful
I enjoyed this sauce over branzino fish. Which I started frying stove top over high heat to crisp the skin. Flipped then placed into the oven at 425 degrees for 20 minutes. Served with roasted broccoli trying to avoid simple carbs. But can see how the sauce would have been delish with jasmine rice. Added 1 very finely shredded kaffir lime leaf, lemongrass and cilantro (all homegrown). I did use fresh lime not lemon. Also subbed the fish sauce with Coconut Aminos. I found the ginger and garlic to be right up there, I like that. Not salty at all. I used 1/4 teaspoon my home made pepper mash being a mix of fermented chili`s grown this year. I did have more then half the sauce left over, maybe because my cuke was large. Thank you for a healthy yummy meal. Enjoyed in remembrance of Gideon. Rest in Peace.

I did not cook this fish en papillote, but cooked them over hot coals on the BBQ - I used head off, bone in FRESH Daurade fillets - and they were delicious served this way! We both LOVED the sauce - it was a wonderful complex blend of flavours; I would have given the extra star for this recipe, but we BOTH thought that the combination of fish sauce and oyster sauce resulted in a rather strong tasting sauce - NOT that we don't like strong flavours, but it was just a WEE bit salty for us! I served this with stir fry vegetables and it was an amazing meal - full of flavour. I would NEVER consider using frozen fillets of fish with NO bones in - this recipe needs robust and strong flavoured FRESH fish for it to work. Thanks for another winner of a recipe Zuri - next time, I will cut back on the oyster and fish sauce and come back to let you know what I think! PS - we BOTH loved the ginger and spring onions in this - they "lifted" the flavours so well! Made for ZWT 4. FT:-)

great dish. the cucumbers added just the right taste. made the sauce the night before, but used less oyster sauce since i ran out at 1 1/2 tbsp. my chillies were for some odd reason not spicy at all, so i added cayenne pepper to heat it up a little. used freshwater fish fillets. i think the fish fillets would have turned out similar if steamed, but if it were a whole fish with the skin on, baking would make the skin crisp. it tastes authentically thai, according to my thai friend who tried the dish. thumbs up!