Jubes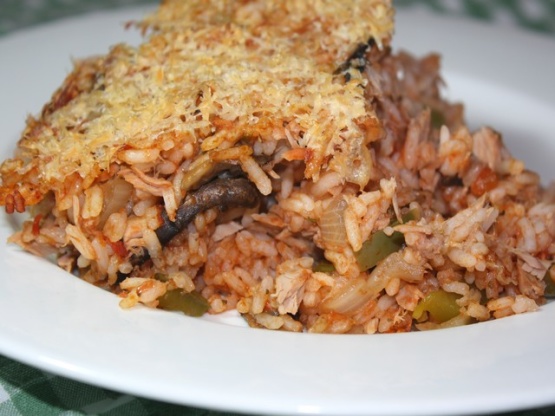 A good use for leftover rice.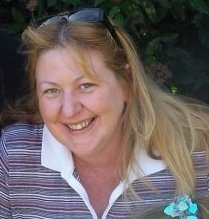 Top Review by Jubes
*Reviewed for Aussie Make my Recipe Edition 8 * Thanks gailanng for a tasty rice dish. We made as per recipe and added a can of tuna before baking. Topped with the parmesan cheese that went lovely and crispy in the oven. This recipe came together very quickly and it was great to use your recipe that I didn't need to adapt to suit my gluten-free diet. Photo also being posted
Preheat oven 350 degrees.
Grease 2 1/2 quart casserole pan.
Melt butter in large skillet.
Saute onion, green pepper, celery, mushrooms and garlic until onion is tender and transparent.
Add tomatoes, seasonings and cooked rice; mix well.
Pour mixture into prepared casserole.
Sprinkle grated cheese over surface.
Bake about 30-35 minutes.
Optional ingredients: 1 cup cooked chopped ham, turkey, chicken, tuna, shrimp or peas.