ImPat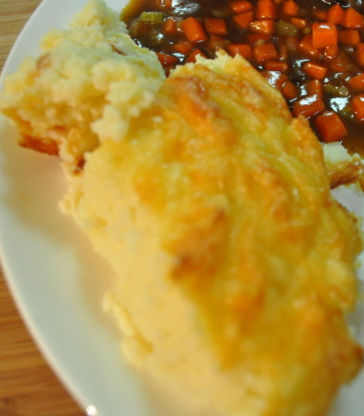 Not your ordinary mashed potatoes!

Great taste; although the texture was a bit different; it wasn't fluffy but definitly creamy. It could have been the fact that I used low fat sour cream. For me, it came out looking like a souffle; which I thought was cool. I did increase the baking time by about 15-20 minutes. But I would definitly make again.
Mash potatoes with mayo, sour cream, milk, eggs, and mustard.
Spoon into greased pan and top with cheese.
Bake at 350 degrees for 20-30 minutes or microwave on high 7 minutes.