Bagels With Smoked Salmon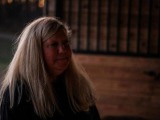 Smoked salmon with warm bagels.
Make and share this Bagels With Smoked Salmon recipe from Food.com.
Directions
Arrange smoked salmon, thinly sliced, sliced red onions, 2 leaf lettuce, 4 slices tomatoes, hard boiled eggs, lemon and parsley sprigs on a nice pretty plate. Add cream cheese in the middle with spreading knife.
Fill bowls with green and black olives, capers, chopped green onions, thinly sliced green and red peppers for garnish.
Toast bagels, bagels in a basket lined with a cloth napkin.
Optional! Whip cream cheese until soft and fold in chives or dill for spreading on the bread.