Bacon Wrapped Cinnamon Pork Loin
Prep 15 mins
Cook 50 mins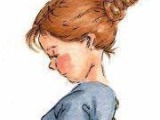 Wrapping the pork in bacon adds a smoky flavor to the pork helps to keep the pork moist while cooking. I am nuts about cinnamon anything and find the flavor goes very well with pork.
Directions
Preheat oven to 350*F Heat the peanut oil in a small skillet over medium heat.
When hot, add the pine nuts and garlic and cook, stirring, until lightly browned, 3 to 4 minutes.
Transfer to a bowl to cool.
Add the onion, cilantro, mint, sesame oil and cinnamon to bowl and stir to blend.
Rub this mixture all over the pork loin.
Roll the pork loin into a cylinder, tying in places to keep it closed and uniform.
Season with salt and white pepper; wrap the bacon slices around the meat.
Place the pork on a roasting rack, set in a medium roasting pan and roast for 50 minutes, or until a meat thermometer inserted in the center registers 150*F.
Transfer to a warm platter and let rest for 10 minutes.
Note that the meat will continue to cook while it rests.
Slice the pork into 1/4 inch slices and serve.
Reviews
Most Helpful
This was yummy! Some changes I made: used olive oil (didn't have peanut oil), used coriander (had no cilantro), used dried mint (had no fresh), and used a pork tenderloin (that's what was in the freezer!) Roasted it for 45 minutes and it was perfect. Will definitely make this again. Thanks. :D