Awesome Mashed Potato Casserole
Bayhill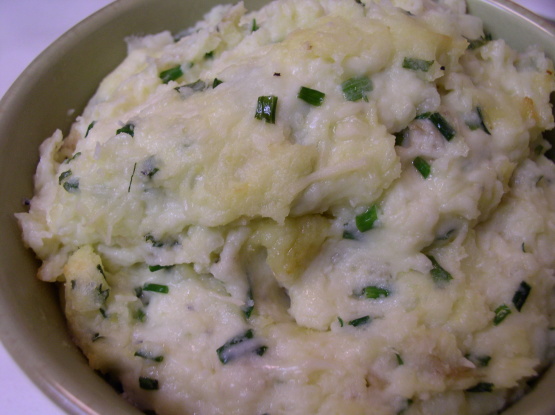 Terrific for Thanksgiving as it can be made ahead of time and refrigerated until needed

Absolutely delicious! Major hit in my house!
Peel and quarter potatoes.
Add to pot of boiling salted water.
Cook until tender but still firm.
Drain and return to stove for 1 to 2 minutes to dry out.
Add butter, 2/3 of parmesan,cream cheese, chives, garlic, and salt and pepper mix well until smooth.
Place potato mix into lightly buttered casserole dish and top with remaining parmesan.
Bake in 350 degree oven for 20 minutes.