Au Gratin Hash Browns Potatoes
Parsley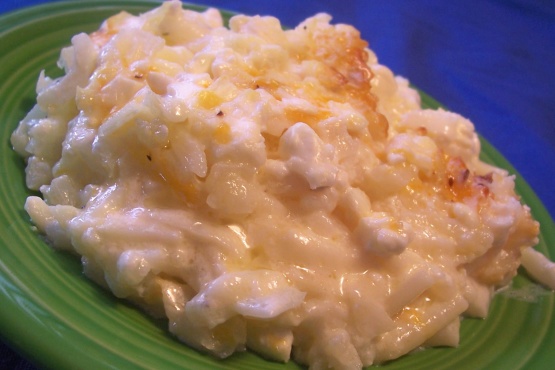 I took this to a potluck meal at work, and was bombarded with requests for the recipe. It's fast and easy and delicious!

Yup. This is a cosmic experience! Simple to make, hard to stop eating! Many request to re-make this one over and over.
Spread potatoes evenly into greased 9" x 13" baking pan.
Layer diced onion over potatoes.
In a saucepan heat half-and-half, margarine and cheese.
Cook until melted.
Stir in cottage cheese.
Pour sauce over potatoes.
Let stand at least 1 hour or overnight.
Bake at 350 degrees for 1 to 1 1/2 hours.