teresas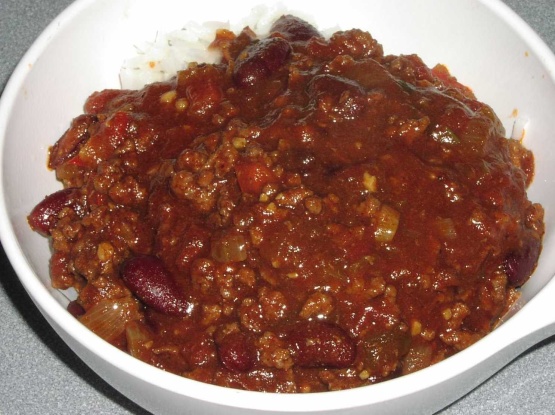 A change of pace for you chili lovers. This is something I've developed over the years as a way to use up hoisin sauce. Can be made in crock pot...just throw everything in and cook on low for 6 hours. This makes very thick chili, if you like it thinner, just add water or broth.

Tagged in Best of 2008. I did have to reduce the heat, use powdered ginger, left out five spice (don't like) and used mirin for sherry. Also put lentils in instead of beans (those are easier to hide!) DH and I liked it, as did 1 child. I think it was too many flavors for the other kids. Thanks!
Sautee onions, red pepper and garlic in sesame oil until tender (about 5 min).
Add remaining ingredients,bring to a boil.
Reduce heat and simmer for 1 hour.