Erzsebet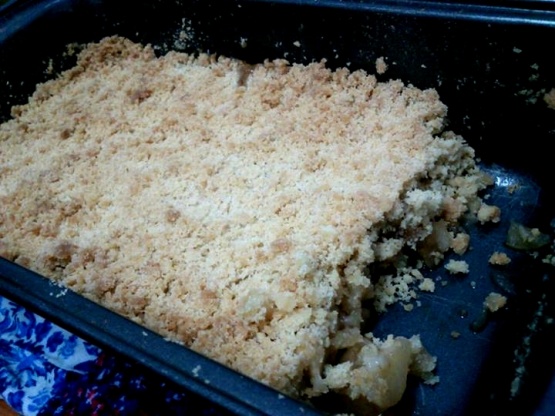 This is the most simple recipe for Apple Crumble that I know, and it doesn't necessarily have to be complex to be delicious. Gotta love that crunchy crust!
Skin, seed then cube the apples to about 2cm cubes.
Place them in a greased tin, add the brown sugar and cinnamon, mix it around a little.
Mix the flour and sugar together, then add the butter and rub it around until the mixture is crumbly.
Pour the mixture over the apples in the tin and bake them at 180 degrees Celcius, for 30 minutes.