Apple and Scallion Sausage Patties
Parsley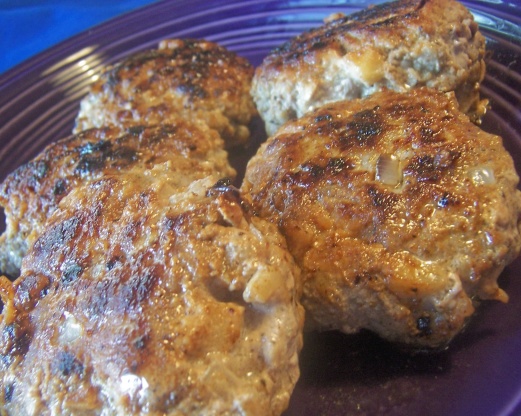 Easy to make the patties the night before and fry them up in a skillet the next morning.

My stars didn't light up so I wanted to make sure this went through. Absolutely delish
In a large bowl, with clean hands, mix all ingredients in a large bowl.
Form into 3/4" thick patties.
In a skillet over moderate heat, cook sausage patties until center is no longer pink.