Bev I Am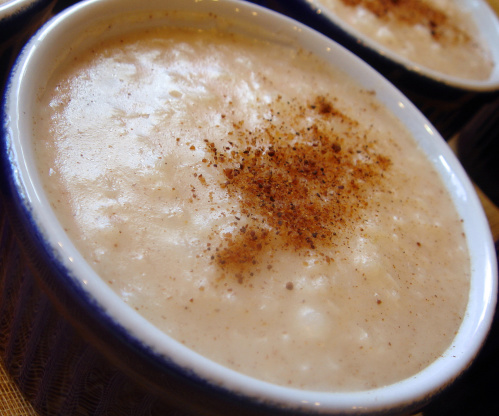 This is a Thanksgiving staple.

Thanks Abby my 12yo son made this twice before he got it right. First he made it with long grain rice and I had to make adjustments. The next time he used short grain and it was great. Quick +easy with a great end result, cheers.
In a medium saucepan add rice and water; cook until the rice in tender (approx 30 min).
Add milk and simmer 60 min or until the milk is almost cooked out.
Remove from heat and add sugar and cinnamon to taste.
Place in fridge for 4 hours.