Rice Pudding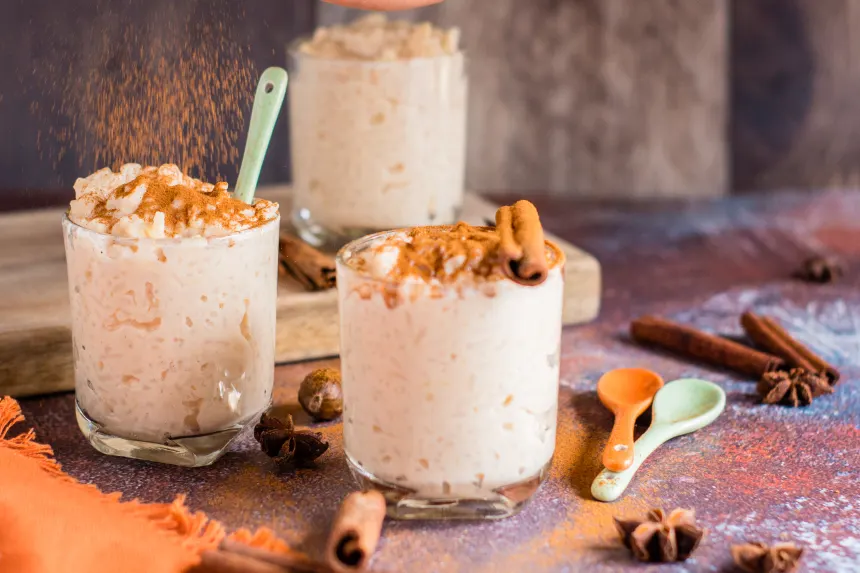 photo by limeandspoontt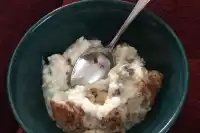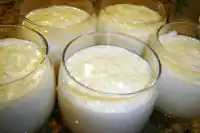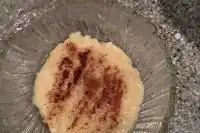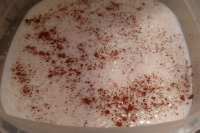 Ready In:

1hr

Ingredients:

7
directions
Bring rice, water and salt to a boil over med-high heat.
Simmer covered until water has been absorbed (approximately 15 minutes).
Stir in milk and sugar and cook uncovered over medium heat for 30-40 minutes, stirring frequently--especially towards the end of cooking.
The pudding is done when the rice and milk have amalgamated into a thick porridge-like consistency.
DO NOT OVERCOOK or the pudding will be solid instead of creamy once cooled.
Remove from heat and stir in vanilla.
Turn into a bowl or cups.
You can sprinkle cinnamon on the top if you like.
COVER with plastic wrap directly on surface "IF" you don't want a skin.
COOL.
Questions & Replies

Reviews
I made this recipe this morning because I had a sweet tooth and needed a little comfort food. It was wonderful. It was so simple to make. ( I made it while studying my sunday school lesson) I added cinammon with the milk and also added more vanilla than the recipe called for, but of course all of this should be done to a person's taste. Thankyou for posting this! I will make it again.

 
Tweaks
Best rice pudding recipe ever!!! My goal was to find a recipe that was as good as Kozy Shack (which is all natural & very delicious). This recipe, (with some adjustments I made) surpassed my goal! The 1st time I made it, I added one egg beaten with a little heavy cream at the same time as I added 4 cups of whole milk & I stirred in a pat of butter at the end too. I cooked it for about 30 minutes & I took it off the heat when it was still a little more liquidy than I thought it should be because the recipe warns not to overcook in big letters & I got scared LOL. It was very delish the 1st time, just not quite as thick as I like it, but it was still nice & pudding-y. The sweetness was perfect with 1/2 cup sugar too. The 2nd time I made it, I used 1 cup rice instead of 3/4 (so it took more water to cook the rice), I used mostly 2% milk with a little whole milk (cuz that's what I had on hand) & I used 2 eggs beaten with about 1/4 cup of heavy cream. I used 3/4 c sugar this time since I increased the rice & heavy cream. I also added the butter at the beginning when I was cooking the rice, instead of stirring it in at the end. Idk if that made a diff or not tho. Oh & I doubled the vanilla too. I also cooked it for longer by not starting to time the 30 min. until the milk & everything started simmering. Well it was absolute perfection the 2nd time! I do sprinkle cinnamon on the top. After it chills in the fridge, it is the most delicious--even better than Kozy Shack! I use medium grain white rice, called Calrose rice to make this. This is def my go to rice pudding recipe, along with the adjustments I made!