Pneuma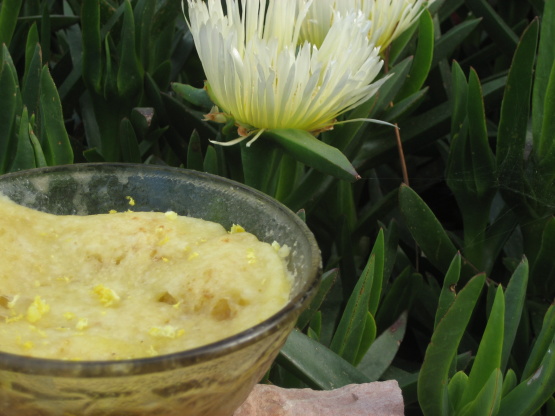 I have no idea where I found this recipe but of all the sponge pudding recipes I have tried this is the easiest, nicest and most versatile. I don't use any other.

Top Review by Pneuma
love the taste! It's like having hotcake with maple syrup but way better. DH knew right away it was a pudding with just one bite. Only thing that cost a star was that it didn't rise evenly as I'd expect which was a bit disappointing. I'll be making this again next time, maybe the outcome would be different. Thanks! Made for Spring PAC 2009.
Cream the butter and sugar together.
Add the eggs and vanilla essence.
Add the flour, milk and lemon zest.
Put the golden syrup in the bottom of a two pint bowl.
Spoon the mixture on top.
Cover and place in the microwave.
Cook on high for 3.5 minutes. Sometimes, the pudding needs another 1.5 minutes on top of this.
Variations: Any flavourings can be omitted or added. For example, add raisins (leaving our the syrup) and you have spotted dick!