Steak & Shake Chili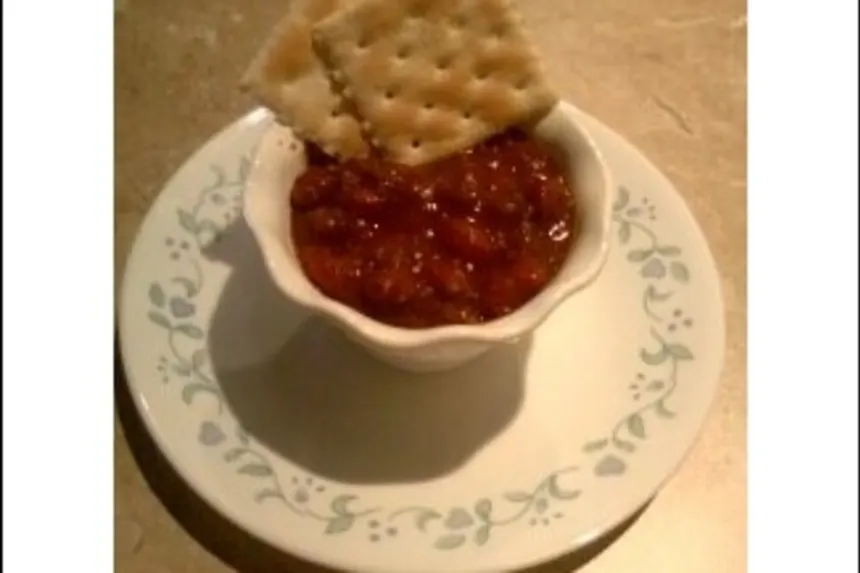 photo by Kimberly3818

Ready In:

2hrs 30mins

Ingredients:

12
directions
Brown ground beef and salt in oil-If there is a high fat content to the ground beef you can omit the oil.
Put soup in blender, blend for 1 minute.
Add all to crock pot.
Drain beef before adding to pot.
Let simmer on low for 6 hours or on high for 2 hours.
Reviews
this is pretty good. but use some water in it. and don't drain the beef or anything else. i work at steak n shake, and the chili is made by pouring 2 big ol cans of beans...one empty bean can full of water....and then the chili beef is pre-seasoned and ground up and cooked and frozen in a bag. when it's thawed out, there is just a ridiculous amount of grease. we have pans full of just chili beef by itself. and the pan is 1/2...maybe even 2/3 full of grease. and the beef sits at the bottom. so yeah...don't drain the grease. grease=good

 

So, here's the deal. My favorite food ever is Steak 'N Shake chili. Is this chili EXACTLY like Steak 'N Shake chili? No. Is it close? It's close enough to satisfy a craving, absolutely. About an hour into the cooking, I tasted it and thought it was a little bland. Like some others said, it felt like it was missing something. So, here's what I recommend: Use an extra can of beans. I used 2 cans of chili beans in mild sauce (they were located near the baked beans in my supermarket) and 1 can of dark kidney beans. Drain the kidney beans before adding them in. Add a tablespoon of brown sugar. Add a dash of paprika (gives it a small kick), some garlic powder, some onion powder, and some thyme. After that, it was delicious -- and closer to Steak 'N Shake's version. I think next time I'll leave the lid off the crockpot for the last 20 minutes or so to thicken it up a little. Also, I think I'll cut back on the amount of meat next time. It wasn't bad, it just seemed like a bit too much. Steak 'N Shake is mainly beans. All in all, this was a very, VERY good recipe for some delicious chili.

 

My husband was jonesing for some Steak 'n Shake Chili, so he decided to make this. It's not quite the same; I would add less tomato paste or leave it out altogether to get a taste that is closer to Steak 'n Shake, but I still give this 5 stars for just being so darn tasty on it's own. We served with shredded cheese and chopped onions over pasta, yummy yummy. I think I've persuaded him to make it again next week. Thanks for the recipe! :)

 

I followed the recipe but made minor changes...I used three cans of chili beans...I also added a tbsp. of brown sugar, a dash of paprika, a little garlic powder, a little onion powder, and a little thyme just like in the review from TracyFL. It is close to the real thing. I love Steak and Shake Chili and each time I fly home to visit the family in Missouri it is the first place we stop to eat.