Oven Roasted Broccoli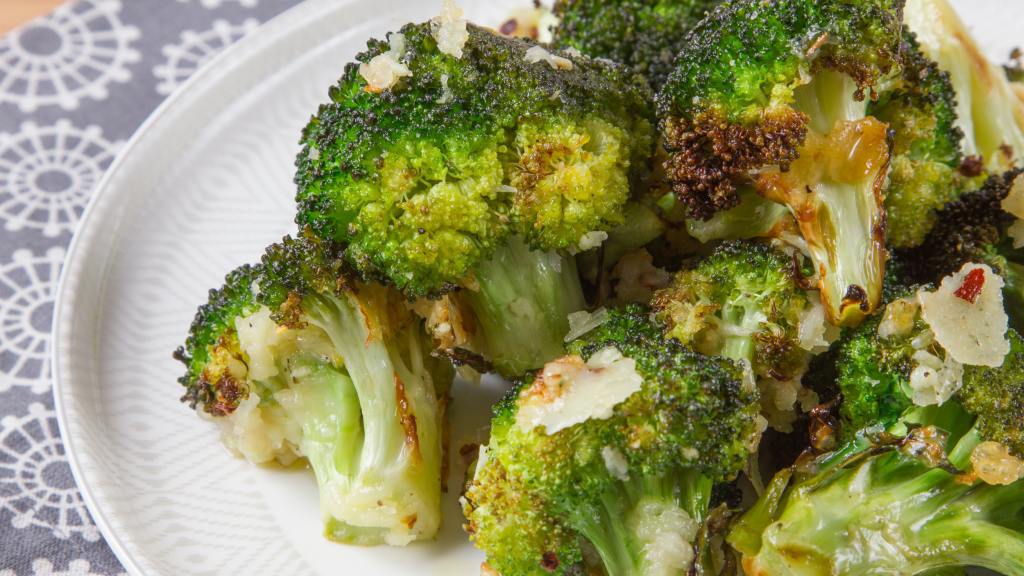 Ready In:

15mins

Ingredients:

6
directions
Preheat to the oven to 400°F.
Mix together the oil, garlic, red pepper flakes, salt and pepper.
Toss together the broccoli and the oil mixture in a large bowl.
You may have to adjust the oil a bit if your bunch of broccoli is smallish.
You don't want it swimming in oil on the cookie sheet.
Put broccoli on cookie sheet.
Place in the oven for about 10-15 minutes.
Be sure and check often to make sure it's not burning, you want it to caramelize but not burn.
If you don't like al dente broccoli, cook a little longer.
I usually remove after 10-15 minutes.
When the broccoli is as done as you like remove from the oven and toss with the cheese.
Join The Conversation
This recipe was AWESOME, I'm only cooking broccoli this way from now on. Because I was serving it with an Asian flavored dish I left off the Parmesan, but it was still delicious! I also just tossed with the oil mixture and did the salt and pepper at the end when the broccoli was spread on the pan, figure it distributes more evenly that way.

Made a small batch for my husband to try, afterwards he requested a second batch. I added onion to the second batch. I didnt have the pepper flakes on hand and it still turned out really good. I also just used the minced garlic in the jar not fresh and was still tasty. I Will definately add this to my favorite dishes. Thanks!