Linguine Pescatore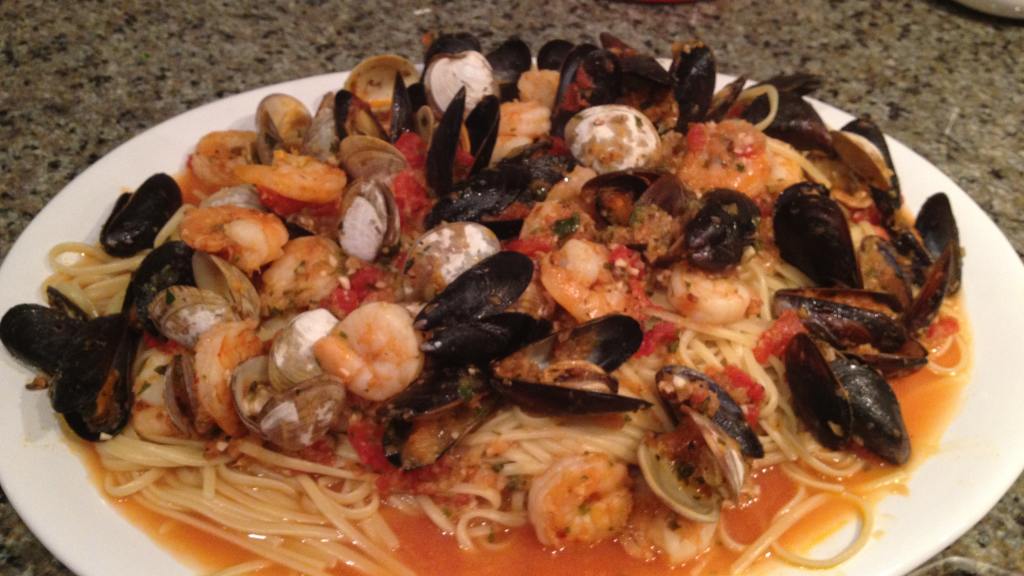 directions
Heat oil in a frying pan. Add garlic, chillies and onions, saute until softened, being careful not to burn the garlic.
Add the prawns, mussels and squid, saute 2 minutes and then add remaining seafood.
Saute 1 minute and add herbs and wine.
Bring wine to rolling simmer and add cream or tomato sauce.
Season with salt and pepper, heat to a simmer, add parsley and desired amount of Hot cooked linguine.
Toss to coat pasta well. Serve immediately.
Join The Conversation
I made this for my family. We loved it. I used Baby clams, Large Shrimp, and Mussels. I didn't feel to add the Sword Fish,Cod, or Squid rings. Some of these ingredients are not available all the time.I used a little more Garlic. Instead of Prawns and Baby Shrimp, I just used large Shrimp. I also used some crushed tomatoes as well as Heavy Cream. Next time I will add the Cod or Sword Fish if its available. Great dish! Thanks Hellen Peagram.