Chunky Vegetable Lentil Soup (Gluten-Free, Vegan)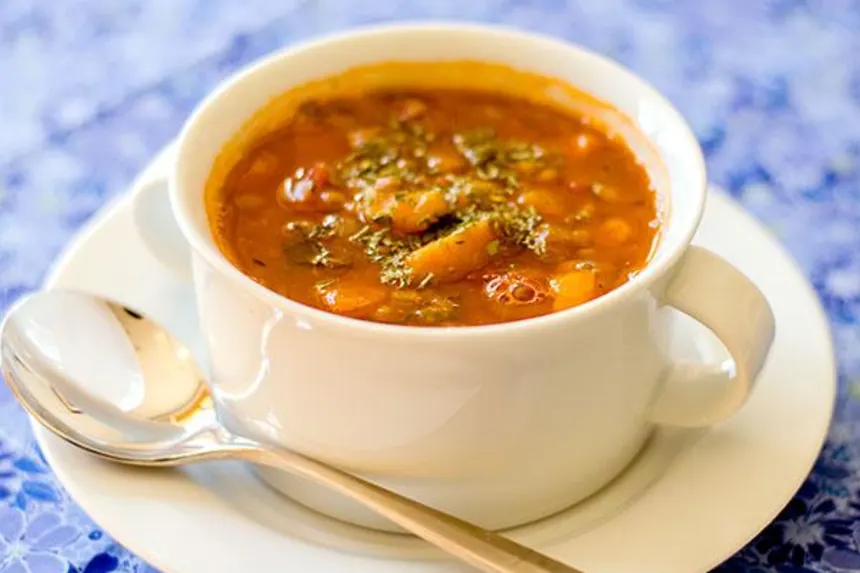 photo by InnerHarmonyNutriti

Ready In:

50mins

Ingredients:

14
directions
In a large pot, heat olive oil, add chopped onions and sauté until onions are translucent and soft.
Add minced garlic and sauté 2 more minutes.
Add celery, carrots, potato, kale, paprika and herbs and sauté for a few more minutes stirring frequently.
Add lentils, water, crushed tomatoes and tomato paste. Bring to a boil, cover and simmer over low heat for 25 minutes (If you are using a pressure cooker, cook under pressure for 7 minutes and use a natural releasing method.).
Add salt, infuse love and serve!
Reviews
This is the kind of recipe I'm drawn to---low in fat, high in fresh ingredients and a nice break from meats, for a change. DH, however, is not a fan of kale or lentils, but does eat them when served. I used the red lentils and I didn't soak them. They cooked right along w/ everything else just fine. To use up the little bit of baby kale left in the plastic box from the store, I was a tad over two cups of chopped kale. I also did a stalk more of celery and one more carrot. A funny thing, tho--- our two dogs know that when we're done eating, they get a thumbnail sized piece of the meat we're eating on top of their kibble. On this night, there was no meat in the room, but they sat as usual near the table waiting patiently. When I stood up, our little papillon startied in with the rapid fire barking he usually does being so excited about Something Extra time. I was surprised beings there was no meat smells going on. But, trusting that his nose was telling him something good was coming, I ladled out a bit in his bowl and he gunned it w/out stopping or looking up. The beagle had already eaten her kibble, but I put some soup in her bowl as well and she licked it clean and looked like she'd like to do that again, so I put a bit more in for a repeat performance. I imagine the same thing will happen when we have some as leftovers tonight. If there was anything I'd do differently, I might add some Great Northern beans to add a bit of protein. I would make this again.