Boomette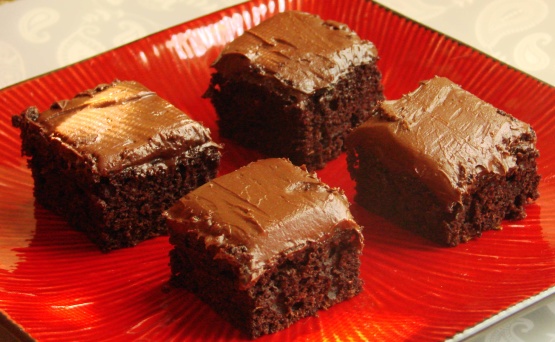 It is easy to sneak in healthier ingredients because the chocolate covers it up! Options: use half splenda half sugar, add 1/2 c chopped nuts, use all purpose flour. After cooled, top with "Chocolate Frosting for Zucchini Brownies", also on Food.com. I personally like them fine without the frosting, but they are good with it as well. Personal choice. http://www.food.com/recipe/chocolate-frosting-for-zucchini-brownies-461602

Preheat oven to 350 degrees.
Grease and flour 9x13 baking pan (I use glass and just spray Pam).
In a large bowl, mix together the oil, sugar, and vanilla until well blended.
Add eggs and mix until blended.
In a separate bowl, combine the flour, cocoa, baking soda, and salt.
Stir into the sugar mixture.
Fold in zucchini (& nuts if you wish; I pureed zucchini so it was undetectable, but just shredded is fine, it blends in for the most part).
Spread evenly into prepared pan.
Bake for 25-30 minutes in preheated oven, or until brownies spring back when gently touched.
Cool & frost, if desired.