Ziploc Bag Omelet (Eggs in a Hurry)
Dugyb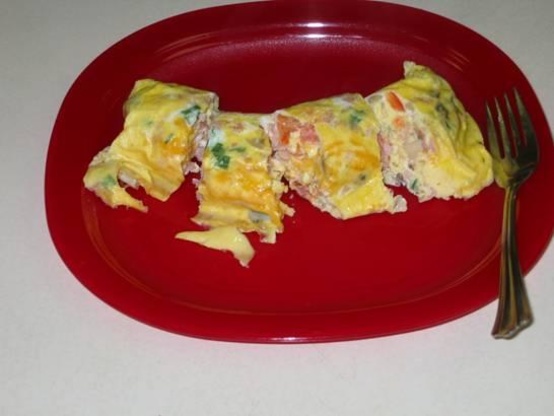 Eggs-In-A-Bag, this has got to be the easiest and tastiest way I've ever found to prepare breakfast, or even just a snack. Each person prepares their own with the particular omelet ingredients that they prefer. Recipe is for each serving.
Works great! I need to remember to use this when we have company. I'm a little leary about boiling plastic for 15 minutes though. I know it doesn't melt, but the latest "chemicals leaching out of plastic and into foods when heated" scare makes me a little hesitant to do this again. I can't find anything conclusive on this.
Mix all ingredients well, in a sandwich size Zip-Lock plastic bag and seal.
Drop bag(s) into a pot of boiling water.
Boil for 13-15 minutes.
Remove and enjoy.
(Don't use more than 2 eggs in each bag or it won't cook as evenly).