Zesty Chicken With Black Beans
SD Slim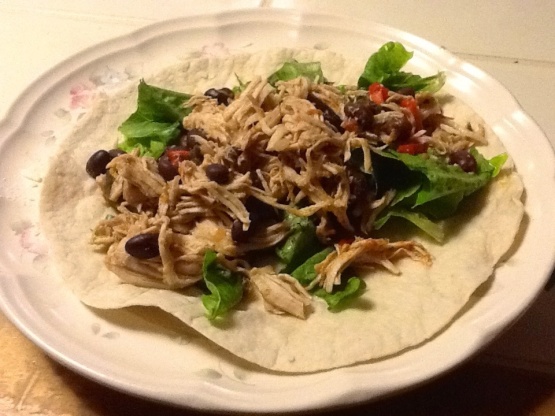 Not exactly sure where I found this recipe, but it is delicious and so easy.
Preheat oven to 400°F
Combine cumin, oregano, and 1/2 teaspoons salt in cup.
Rinse chicken and pat dry with paper towels.
Rub spices onto chicken.
Heat oil in a large ovenproof skillet with tight-fitting lid (iron skillet works good).
Add chicken and cook over high heat 3 minutes per side or until browned.
Remove chicken from skillet and set aside.
Remove all but 1 teaspoon drippings from skillet; add bell pepper and onion.
Cook over medium-high heat until vegetables are golden, 4 minutes.
Add diced tomatoes, beans, and remaining 1/4 teaspoons salt; bring to a boil.
Return chicken to skillet; transfer skillet to oven, cover and bake 20 minutes or until juices run clear when thickest part of chicken is pierced or temperature on instant-read thermometer reaches 180°F.