Peter J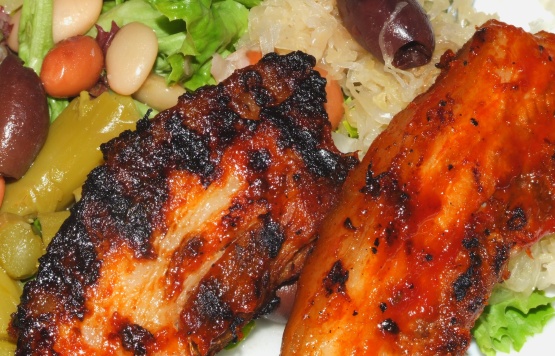 This is excellent! We love to barbecue our ribs with this tasty sauce. This recipe is from a brand names cookbook. Even though some cooks prefer not to boil their ribs, this is what the recipe recommends. I have done them this way, and they are tender and juicy.

Fantastic recipe that I cooked using pork spareribs. While I've blanched ribs before I've never boiled them through but it is a great idea when using a grill because otherwise they can be difficult to cook through without burning the outside. I loved the sauce as well, just a nice amount of zest without being too over the top so would be great for gatherings.
In a large pan, cook ribs in boiling water 45 to 60 minutes or until tender.
In a medium saucepan, combine remaining ingredients; simmer, uncovered, for 20 minutes, stirring occasionally.
Grill or broil ribs as desired, basting frequently with the sauce.