grltrkr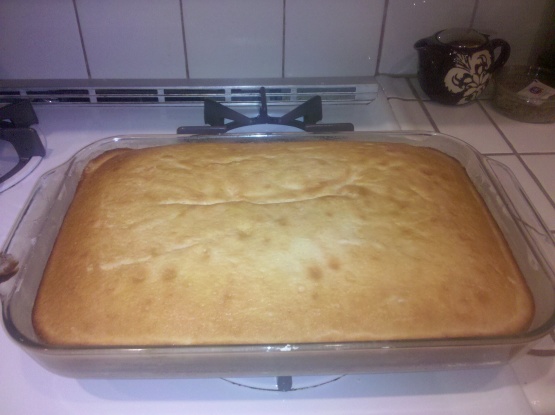 THE Quintessential Yellow Cake
I made this with Trader Joe's gluten free flour blend with a scant tsp of xanthan gum to replace the cake flour. I also replaced the milk with homemade milk kefir (you could also use buttermilk). Everyone absolutely loved how the cake came out. I baked it in a 9x13 and had to give it a few more minutes, but I think next time I'll let the middle stay a little undercooked so it's a bit more moist. The texture was still awesome and the flavor was perfect. I topped it with buttercream frosting for my son's birthday. Now everyone is asking for the recipe! I would also use Bob's Redmill 1 for 1 gluten free flour instead if I have access to it next time, that typically comes out very well in recipes using regular flour.
Preheat oven to 350°, prepare 2 8-in round cake pans or 1 9 x 13 cake pan.
Sift dry cake ingredients; set aside.
Add vanilla to the measured milk.
Using an electric mixer, whip butter for 2 minutes, and then add sugar and beat 5 minutes.
Add egg yolks, and combine – then add eggs 1 at a time thoroughly combining after each addition.
Beginning and ending with flour, alternate adding the flour and milk to the mixing bowl.
Combine and make sure sides of bowl are scraped down.
Pour into prepared pan(s). For round pans, bake 25-30 minutes and for 9 x 13 bake 35 minutes.
Cool completely on wire rack.