Ww Cumin-Scented Oven Fries
Lalaloula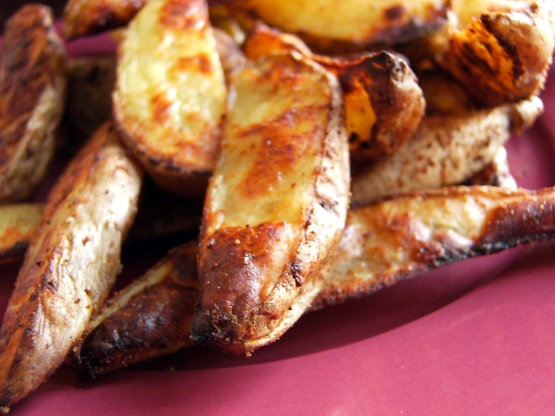 This is a great tasting recipe. It is out of my Weight Watchers cookbook called "Best of Weight Watchers Magazine". It has 3 points per serving.

Top Review by karen
Couldn't be easier and packed with flavor. I went a bit too heavy on the cinnamon thinking 1/8 tsp just wasn't enough...but it probably was. And left out the cayenne as I don't like heat. Made with small red potatoes.
Preheat the oven to 450 degrees F, lightly spray a baking pan with nonstick spray.
Combine the potatoes and olive oil in one bowl.
Combine the cumin, garlic powder, paprika, salt, cayenne, and cinnamon in another bowl.
Sprinkle the spice mixture over the potatoes and toss well.
Arrange the potatoes in a single layer on the pan.
Bake 20 minutes, then turn the potatoes, and bake until crisp and cooked through, 8-10 minutes longer.
For a little extra crispness, finish cooking the fries under the broiler.