World's Best German Pancakes
Jostlori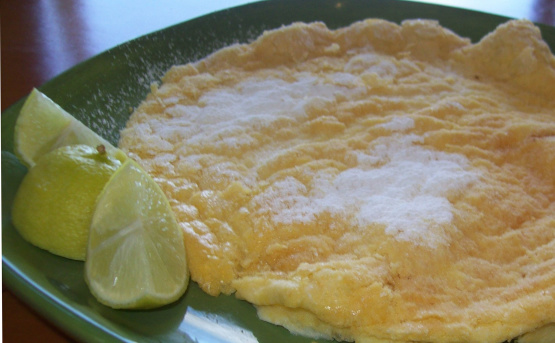 It's the first thing I learned how to cook and is still my favorite.
These really are the best. So fast to mix up and quick to bake. I cooked it in my cast iron skillet and it was done in 20 min. I didn't leave the butter in the pan while preheating, just let it melt for a few minutes in the oven or it will burn. My 5 little kids raved over this! Thanks for an easy breakfast recipe.
Preheat oven at 400°F.
Put margarine in a 9x13-inch pan and put in oven.
In a medium bowl mix milk, flour, salt, and eggs.
When oven is at 400°F take out pan and pour in mixture.
Cook for 20-25 minutes or until fluffy.