White Chocolate Strawberry Torte
diner524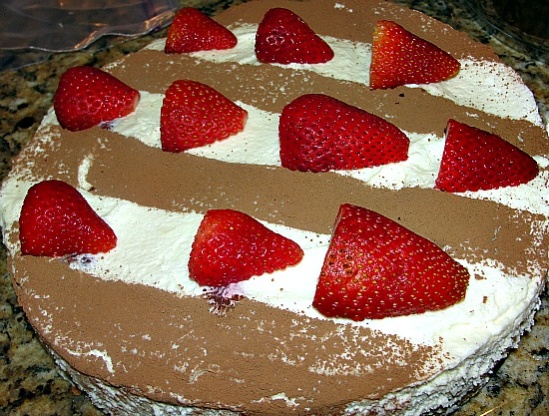 A decadent dessert that looks like it is hard to make but is fairly quick and easy to get together. The time doesn't include chilling time of at least 3 hours, so make sure to allow for that time. This would be a wonderful dessert for Valentines Day, Easter or Mothers Day when strawberries are fresh and in season!!! Recipe from Country Woman.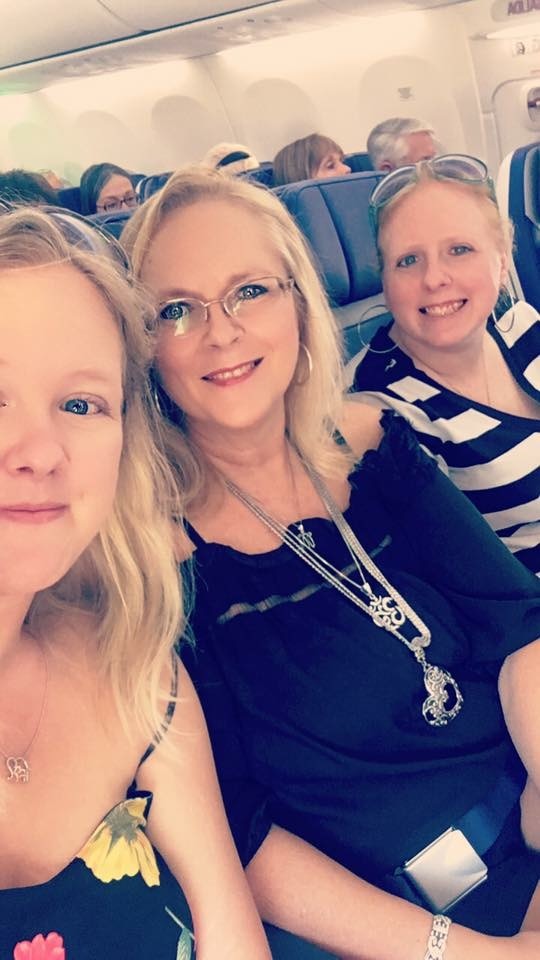 Sounds great and would like to make it...
1

cup vanilla wafer, crushed (about 30 wafers)
1⁄2 cup almonds, toasted and finely chopped
1⁄4 cup butter, melted

12

ounces white baking chocolate, melted

3

cups strawberries, whole, medium (fresh, not frozen)

4

ounces cream cheese, softened
1⁄4 cup sugar
1⁄4 cup orange juice concentrate

1

teaspoon vanilla extract

2

cups heavy whipping cream

1

tablespoon baking cocoa
additional strawberry, halved (about 10 but depends on size)
Set aside 2 tablespoons wafer crumbs.
Combine almonds, butter and remaining crumbs; press onto the bottom of an ungreased 9-in. springform pan.
Spoon 5 tablespoons of melted white chocolate over crust; sprinkle with reserved wafer crumbs.
Arrange whole strawberries, tips up, over crumbs.
In a mixing bowl, beat cream cheese until smooth.
Add sugar, juice concentrate and vanilla.
Beat in remaining white chocolate.
In another mixing bowl, beat cream until soft peaks form.
Stir 2 cups into the creamed cheese mixture; mix well.
Fold in remaining whipped cream.
Spread between and over strawberries.
Cover and chill for 3 hours or overnight.
Carefully run a knife around sides of pan to loosen. Remove sides.
Arrange four 1-1/2-in.-wide strips of waxed paper over top; sprinkle cocoa between strips.
Remove waxed paper.
Place halved strawberries between cocoa rows.