Weight Watchers Baked Shrimp in Lemon Garlic Sauce-4 Points
KateL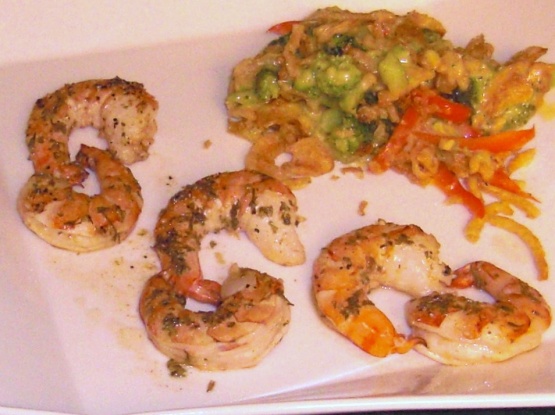 Found this on the Weight Watchers site in 2007 when I was looking for something special and easy to make. Could not believe this only had 4 points per serving. This is really a no fuss dish and comes together in minutes--easy to put together after work.
Preheat oven to 425 degrees.
Arrange shrimp in single layer in a 13 x 9 baking dish coated with cooking spray.
Combine lemon juice and next 5 ingredients; pour over shrimp.
Bake at 425 degrees or 8 to 10 minutes or until shrimp are done.
Sprinkle parsley over shrimp, serve immediately.