Warm Spinach and Sausage Salad

From the February/March 2006 issue of Everyday with Rachael Ray magazine. This is a simple salad that works as a main course for lunch, dinner or even breakfast. The magazine says that runny eggs make a richer dressing, but this salad tastes great with scrambled or hard-boiled eggs. I love the lemon-tang of the dressing.
Directions
In a large nonstick skillet, cook the sausage over medium heat, breaking it up with a wooden spoon, until crumbly and crisp, about 10 minutes.
Remove the sausage to a bowl with a slotted spoon and return the skillet to the stove.
Add the olive oil, zest and juice to the pan and, over medium-high heat, stir the mixture with a wooden spoon, scraping up any brown bits, for about 1 minute.
Remove pan from the heat.
Add the spinach and use tongs to coat the leaves with the dressing.
Sprinkle the salad generously with salt and pepper.
Divide the spinach evenly among 4 bowls and top with the crumbled sausage.
Wipe the nonstick skillet clean with a paper towel and fry each egg over easy.
Top each salad with a fried egg and serve.
Most Helpful
This was pretty good, but I thought it need a little something more. After cooking the sausage, I fried up some thinly sliced shallots and minced garlic to the pan and fried them up, then added a little oregano to the lemon juice mixture before heating it. My gf went with the fried egg on top, but since I prefer poached, I went with that on mine. I think both work equally well. This is a pretty tasty and different way to serve sausage. I can definitely see myself making this again.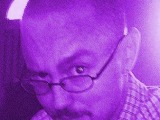 I really liked the idea of this, but it turned out sorta bland. The only change I made was to use hard boiled eggs instead of the fried. I found the dress just plain oily - no real flavor for us. And the warm dressing sort of cooks the spinach, and for those that don't like cooked spinach, it wasn't a pleasant taste. This would be really good for us with a different dressing, but I probably won't make this again.
I've made this several times now, always for dinner. The flavors and textures are so satisfying, and it's low-carb! I've tried it with real sausage (best) and soy crumbles (not as good, but okay) to keep the fat down. Either way, it's filling and healthy.