ChefShan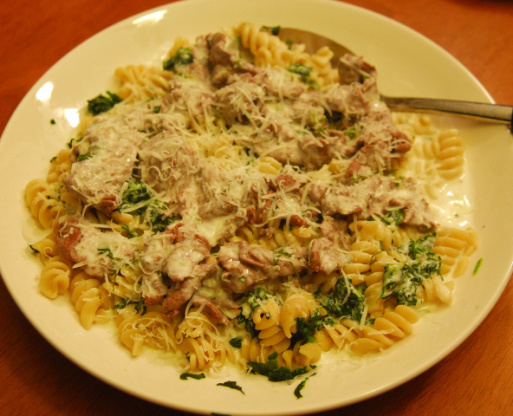 Drizzle this sauce over steak or with your next prime rib dinner, you will think your dining in heaven, I have even served this with roast pork --- this sauce is at it's best served warm so prepare just before eating.

Top Review by jrtfan
This sauce is so absolutely awesome it's decadent! I'd been wanting to try it for a couple weeks and finally, after eating turkey for days, decided we deserved a steak. Served it over grilled filet mignon, very lightly seasoned with S & P and ended up topping our baked potatoes with it! DH really tried to lick the bowl clean! No time for a pic, but will get one next time! Thanks so much, Kittencal!
In a small heavy saucepan melt butter.
Add in flour and whisk 1 minute.
Gradually whisk in cream, wine and chicken broth; boil until the mixture is thick enough to coat the spoon (about 1 minute).
Add in crumbled Gorgonzola and stir/whisk until the cheese is melted and smooth and the sauce is reduced to desired consistency (about 5-6 minutes).