Virginia Willis' $20,000 Rice Pilaf
Boomette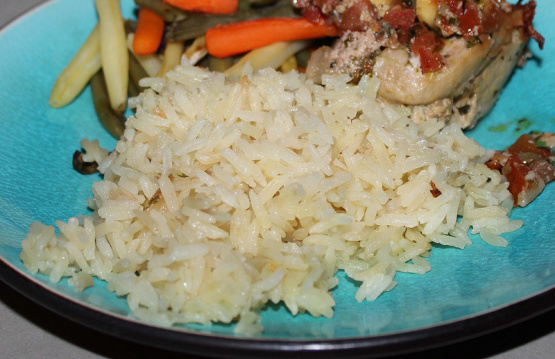 From the cookbook Bon Appetit, Y'all by Virginia Willis. She writes that she couldn't make decent rice until she attended culinary school and learned this recipe. $20,000 is what it cost her to attend school that year! You can find more recipes at her website, www.virginiawillis.com.
Preheat oven to 350. In a large, oven-proof saucepan, heat the butter over medium heat until foaming. Add the shallot and cook until clear and translucent, 2 to 3 minutes.
Add rice and stir to combine. cook, stirring constantly, until the rice is coated with butter and lightly toasted. Season with 1 teaspoons of salt and pepper to taste. Add the stock and stir to combine. Bring to a boil over medium high heat. Cover with a tight fitting lid and place in oven and cook until liquid is absorbed and rice is tender, 17 minutes. Remove from oven and let stand 5 minutes before serving. Add the parsley and fluff with a fork just before serving.