Redsie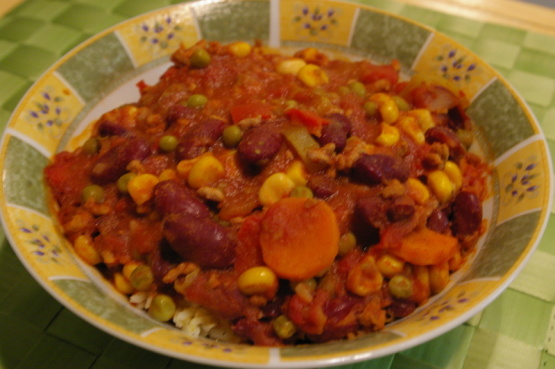 This chili has lots of veggies, making it a colorful & healthy meal. Adding maple syrup to the recipe balances the spicy chili flavor very well. Top with grated cheddar and serve with warm homemade bread!
In skillet, brown turkey.
Meanwhile, in a large saucepan, saute onion and pepper in olive oil for 5-10 minutes.
Drain turkey and add to onion and pepper.
Add in all of the remaining ingredients, mixing well.
Reduce heat to low, cover, and simmer for at least an hour. I like to simmer all day!