Derf2440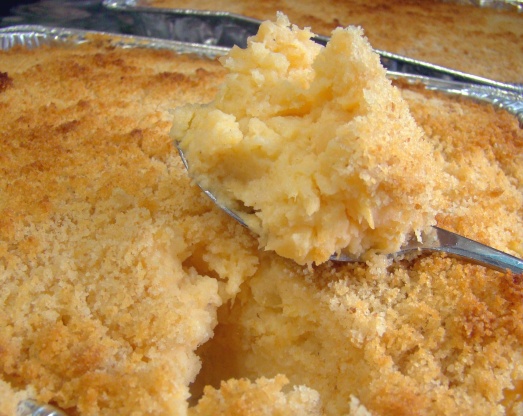 This dish can be done ahead of time and any leftovers can be frozen. Try this instead of the usual carrots and turnip for a holiday vegetable.

Even turnip haters love this!
Cook turnip until tender, drain and mash (by hand).
Add butter and eggs and beat well.
(This can be done the a day ahead).
Combine flour, sugar, baking powder, seasoning and nutmeg.
Stir into turnip mixture.
Pour into a buttered casserole dish.
Mix breadcrumbs and butter and sprinkle on top.
Bake at 375 for 25 minutes or until light brown on top.