Derf2440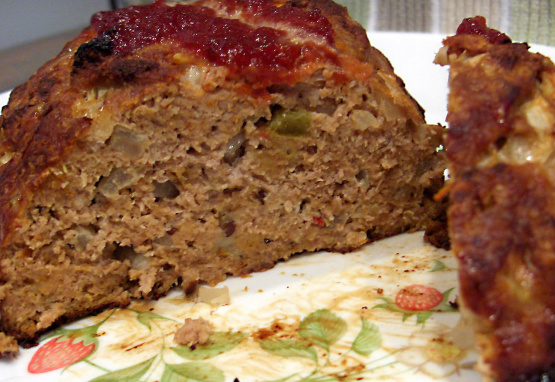 My family loves this meatloaf recipe; they beg me to make it. I needed to find a healthy recipe to serve my family because of high cholesterol and diabetes. It isn't dry, it's moist.

Top Review by troyh
Pretty good... definitely not dry. I doubled the recipe, which would serve closer to 10, so I'd think this serves more like 5 people.
Preheat oven to 350°F (wash hands before touching the ingredients).
In a medium bowl combine ground turkey, breadcrumbs, egg, onion (chopped into small pieces) and barbecue sauce.
Mix well with hands.
Spray the inside of a loaf pan with non-stick spray.
Put mixture in loaf pan and mold it to form a loaf, then spread a light coating of barbecue sauce over the top of the meatloaf and lay the bacon strips on top and bake for 45 minutes.
Serve.