Turkey Burgers - Jerk Style!
Prep 30 mins
Cook 15 mins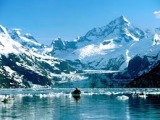 "Jerk" seasonings transform the ordinary turkey burger. Enjoy!
Directions
Combine couscous and water in a small bowl; let stand for 20 to 30 minutes, or until the couscous is tender and the water is absorbed.
Meanwhile, heat oil in a small nonstick skillet over low heat. Add bell pepper, garlic, thyme, curry powder, cumin, allspice, ginger, salt, pepper, paprika and cayenne. Cook, stirring, until the bell pepper is slightly softened, 1 to 2 minutes. Let cool.
Prepare a grill or the broiler pan by oiling (before heating). Then preheat grill or broiler.
Combine turkey, the couscous and the bell-pepper mixture in a medium-sized bowl; mix thoroughly but lightly. Shape into four 3/4-inch-thick patties. Grill or broil the patties until browned and no longer pink inside, about 5 minutes per side. Place on buns and garnish with tomato slices and lettuce leaves.
Reviews
Most Helpful
This burger recipe is really good. I doubled the recipe as to have enough for dinner tonight and 3 extra for lunch tomorrow. My husband and kids all really loved it. I thought that the curry powder was a little overwhelming, so next time I will just leave that out. I really like that this uses turkey, because it is so much better for you than beef. Thank you LifeIsGood. Made for The Caribbean Islands round of ZWT9 for team Tasty Testers.

This is the same recipe I've used since 1993 from Eating Well Magazine also Jerk Turkey Burgers.<br/>Make it every summer but use chicken instead. Love them with Caribbean Rice and Beans.

This is fantabulous! I've never really had a turkey burger before. I loved it! Because of the spices you taste the aroma before you even bite in.