Tuna Pasta Salad (For the Lunch Box)
Prep 10 mins
Cook 12 mins

This is a recipe out of New Idea Magazine and could be good for the kids or the working mum and dad. Preparation and cooking times are estimates (allowing 12 minutes to cook pasta). 3 and 4 bean mix are tinned beans and can be a mix of any 3 or 4 beans for example, kidney, harricot, berlotti and lima - use in Mexican dishes, soups, salads etc.
Directions
Drain four-bean mix, rinse and drain.
Drain and flake tuna.
Quarter cherry tomatoes.
Finely chop gherkins.
Cook pasta in a large pot of boiling salted water as per manufacturer's instructions until al dente. Drain well.
Place pasta, beans, tuna, cherry tomatoes and gherkins in a large bowl.
Whisk mayonnaise, white vinegar and fresh parsley in a small bowl until combined. Season with salt and pepper.
Add mayonnaise mixture to pasta, tossed until combined.
Serve pasta salad with fresh fruit (a complete and healthy lunch for adult or child).
Reviews
Most Helpful
This was a nice change of pace from other tuna pasta salads. I made this exactly as posted, except I used halved grape tomatoes instead of cherry tomatoes. I did find that there was not quite enough dressing, so I had to make more to add to the salad. This makes a nice packable lunch that goes together quickly. Thanks for sharing! Made for Aussie/NZ Swap.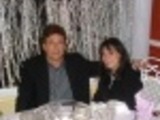 This made for a lovely easy to make lunch. I used wholemeal pasta and had to leave out the gherkins as I couldn't open the damn jar!!!! I aim to make this again using the gherkins next time. Thanks for an easy healthy lunch made from pantry staples.

This is a very nice tuna salad. Loved the addition of the cherry tomatoes. I also don't know what four-bean mix is, so I threw some green peas in the pasta water as I was removing from the heat. Worked well for us. I added additional dressing because it seemed a little dry and some red onion, but other than that made as directed. Thanks for sharing. Made for SSC Pet Parade.