Prep 15 mins
Cook 30 mins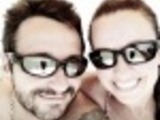 This is a recipe that my mother made for years as I was growing up. It's a great comfort food recipe.
2 tablespoons butter
1⁄2 cup thinly sliced celery
1 can condensed cream of celery soup
1 1⁄4 cups milk
2 tablespoons diced pimentos (optional)
1 (8 ounce) box small shell pasta, cooked for 6 minutes and drained
1 (7 ounce) can tuna, drained and flaked
1⁄2 cup dry breadcrumbs
2 tablespoons butter, melted
1 small onion, chopped
Directions
In large suacepan, saute celery and onion in butter over medium heat for about 3 minutes.
Stir in soup, milk, and pimento until blended.
In 2 quart casserole toss the pasta and the tuna; mix well.
Pour the sauce over the pasta.
Mix together bread crumbs and melted butter; sprinkle over pasta.
Bake in a 350 degree oven for 20-30 minutes.
Reviews
Most Helpful
This was very yummy, everyone enjoyed this in my house. I have made tuna casserole before but with peas, but there are people in my family who hate peas, so thought I would give this a try. The ingredients are normal cuboard. The only thing is that you did not list onion in your ingredients required. I used 1 small onion and diced it. I will make this again. Thank you Faith77
This is a very good recipe. I omitted the celery and i used cream of mushroom soup instead of cream of celery. It was a little bland, but with some salt it tasted really good. Instead of shell noodles I used spirals and it turned out fine.

I thought it was a bit bland so I threw in some cheddar and it was great! Also used rockfish instead of tuna.