DuChick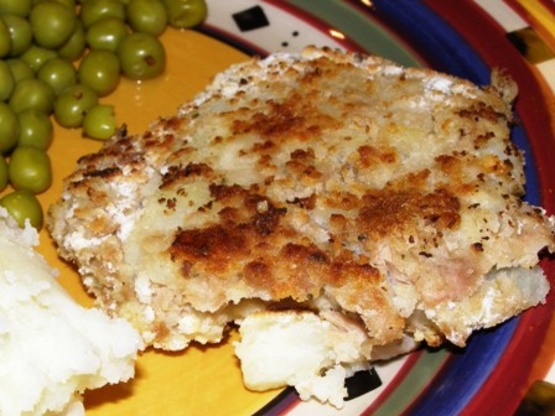 I am not a big fan of tuna, but I think these are great! It's also a great way to use up leftover mashed potatoes. An alternative is to make up a quick batch of instant. For me, this must be served with a spicy mayo!

This recipe has been hanging around in my 'To Try' cookbook for months. Tonight it finally came out to be tried and so glad we did. Like DuChick, I made it into six patties and instead of plain mashed potatoes, I used roasted garlic potatoes. We found them to be just a touch bland (because we ate them plain). Next time around, I'm going to add some Old Bay Seasoning also. Thank you for sharing!!
Combine mashed potatoes, tuna, parmesan, HALF the breadcrumbs, egg and salt and pepper.
Form into 8 patties.
Turn in flour, then in the remaining breadcrumbs.
Cook in the olive oil over medium-high heat 3-5 minutes per side.
Drain on paper towels.