Kim127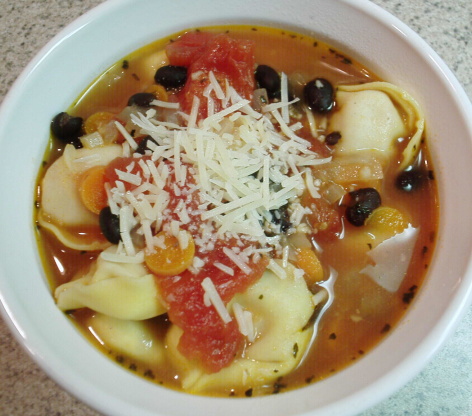 Combination of basil, bay leaf, tortellini and black beans. My daughters favorite soup!

This soup was excellent! My whole family really enjoyed it and I will definitely make it again. The only thing I added was some chopped celery.
In a large saucepan heat oil over medium heat cook carrots, onion, garlic, basil and bay leaf. Stirring occasionally for 5 minutes.
Add chicken stock and tomatoes, breaking tomatoes with back of spoon. Bring to a boil.
Add tortellini return to boil.
Reduce heat to medium heat cook stirring occasionally for about 10 minutes.
Stir in black beans and season with pepper.
Discard bay leaf. Ladle into bowl and sprinkle with cheese.