Tomato Salad with Ginger-Garlic Dressing
Parsley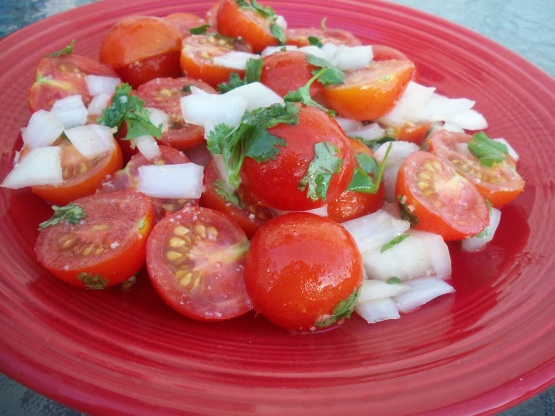 A refreshing tomato salad with a dressing that kicks things up!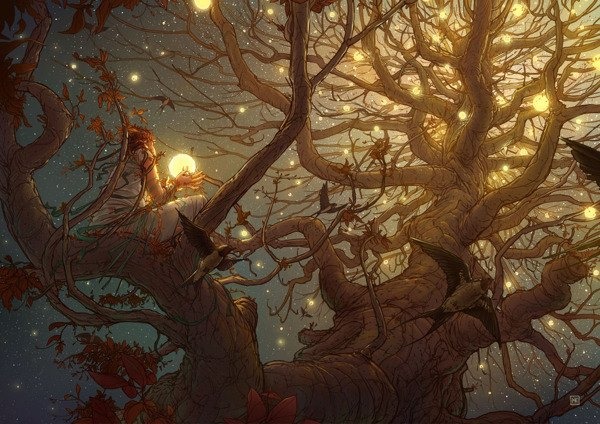 Top Review by Yogi8
This tomato salad is super! The dressing adds so much zing, with the garlic, ginger and lemon juice (I didn't use the vinegar.) Very fresh and light. I opted not to use the sugar, and just added a tablespoon or so of oil because I don't like my salad dressings very oily. I did have a little problem making a fine paste of my ginger and garlic and ended up with some bits and pieces, but it's still fine. I've been trying to eat more fresh garlic and onions, and less processed and cooked foods (enzymes and all that nutrition stuff) and this recipe is just perfect. Thanks, Evelyn.
Crush ginger using mortar and pestle to make fine paste.
Add garlic; crush with ginger.
Remove to small bowl; whisk in salt, sugar, vinegar and oil.
In bowl, mix tomatoes, onion and coriander.
Add salad dressing; toss lightly to coat.
Note: I often make this with a couple of cupfuls of cherry tomatoes, halving the larger ones.