Bergy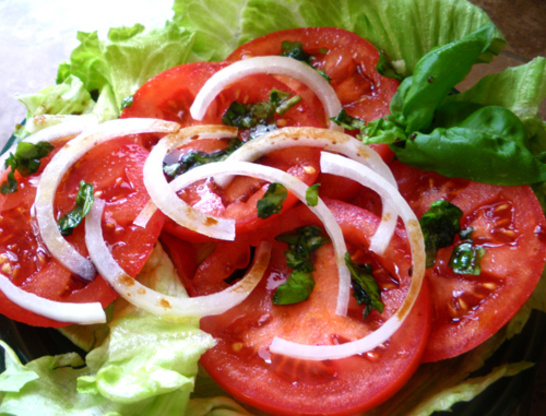 Perfect for cookouts and barbecues during the summer.
Whisk together the first 5 ingredients in a large bowl.
Arrange tomato and onion slices in rows on a serving dish. Sprinkle with chopped basil. Drizzle evenly with marinade.
Cover and let stand at room temperature for at least 2 hours. Serve with a slotted spoon.